Terry and Diana -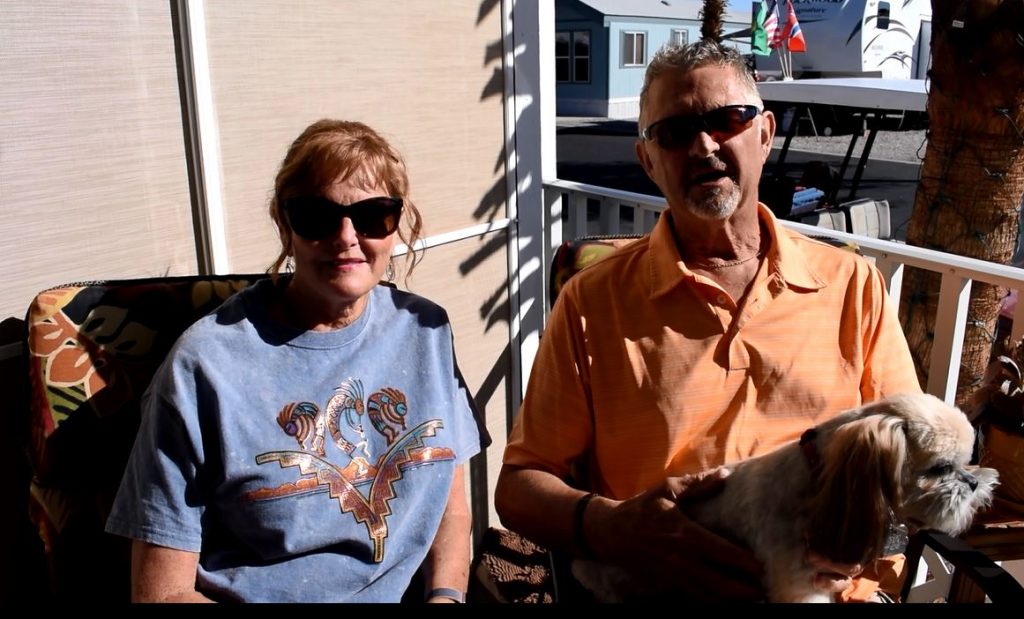 We retired about six years ago; had a motorhome for a bit and we went all over the western states. A couple of times we ended up here in Westwind RV Resort and before you knew it we just on kept coming down and the stays got longer. Pretty soon we said I guess this is the place because the people are fantastic. So we bought a park model and here we sit in the sun while everybody back home is freezing. The park is just a great park, it's all about the people. We've met and become friends with so many good people down here it just becomes the family that we get to choose. This park offers so many different activities that if you get bored, it's your own fault. Yuma seems to be the warmest place for us Canadians. So here we are, sitting in the sun, having fun, and this is the place to be if you're a senior – don't tell the kids what we do down here. So come on down and enjoy everybody and all the activities here – it's a great place!
---
John and Cindy -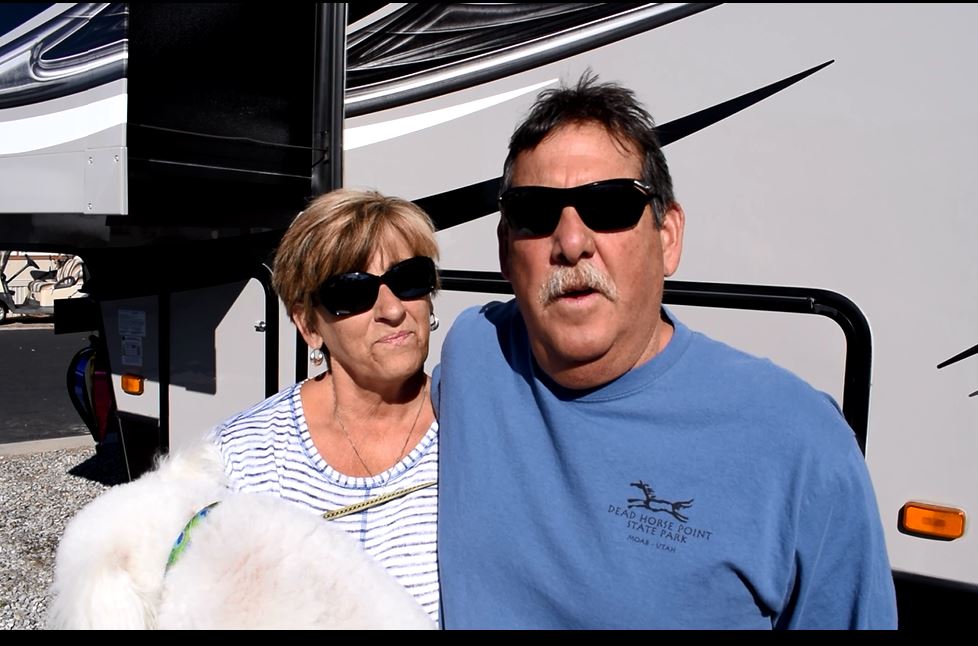 We have been coming to Westwind for about 4 years and have met a lot of people that love to have fun. A lot of
amenities here at the park from golf, pickle ball, bocce ball – you name it. They have a lot of activities and a lot of
social things for seniors. It's just a great park and we have a lot of fun down here. It's like summer camp for
seniors!
Jack & Glenda Johansen - Snowbirds
"We came to check out the park to see whats happening, and we found that its a beautiful place with lots of activities, it's nice and clean, and most importantly the people here are very nice and welcoming."
---
Ron Berger - Jetsetter
"I've been coming to Westwind for years. It's a fun park, the only problem is you have to schedule time to do nothing."
Joyce - World Traveler
"I'm very happy to live here. We have a great park!"
---