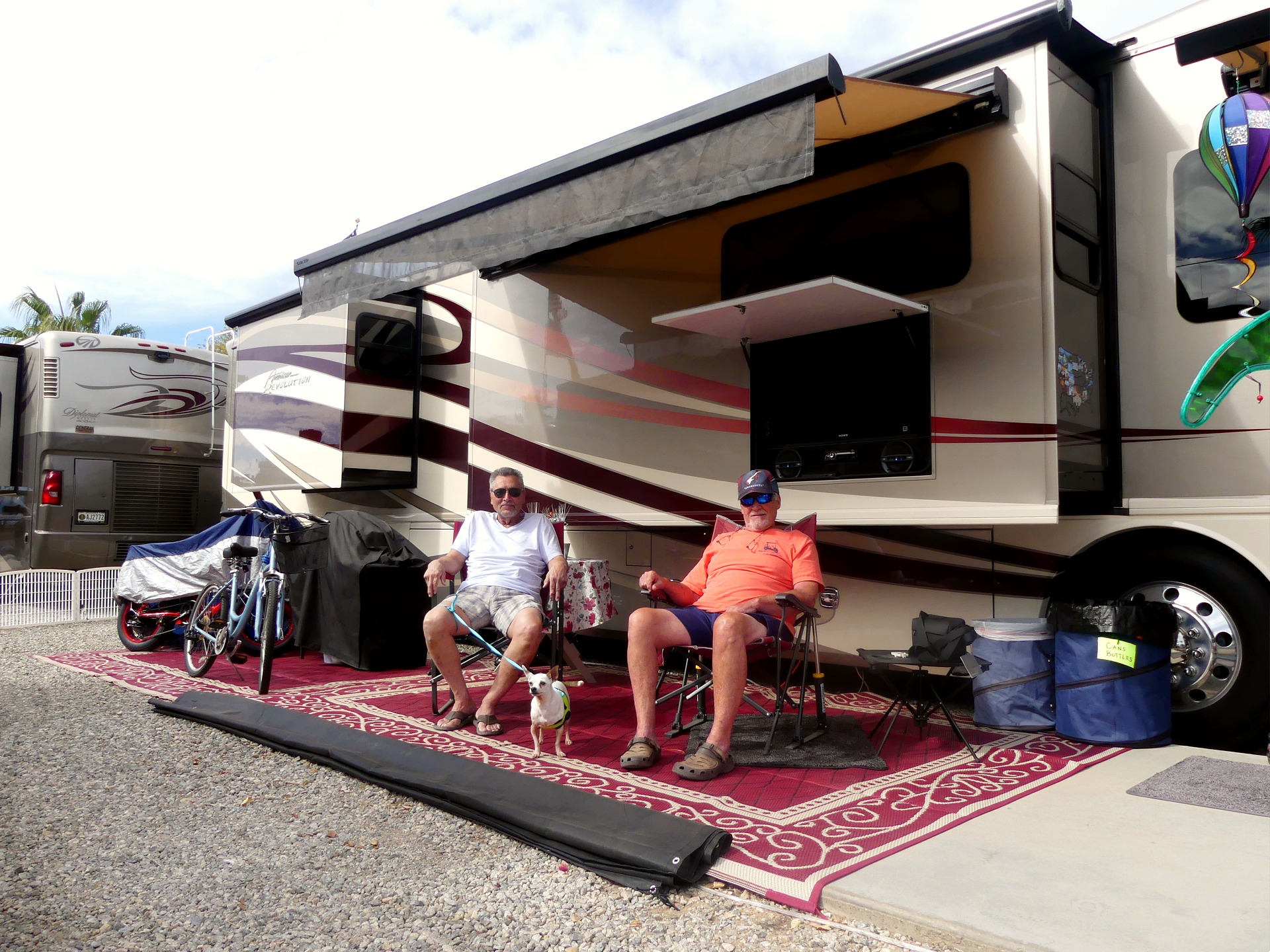 • Daily and Weekly, plus tax, payable in advance.
• Annuals payable in advance or four quarterly payments.
• All rates based on double occupancy.
• Additional days for monthly residents are prorated based on season rates after 2 months.
• Additional guests $5 person per day or $100 per person per month.
• Rates subject to all Arizona State and Local taxes and are subject to change with out notice.
Resort wide WiFi is available refer to the registration office for pricing options
Click here to view our park model rates for the 2023-2024 season
Site Rates
*DAILY………..$60
*Weekly…….$400
*MONTHLY…….$900
Annual Rates
*Beginning 7/1/2023………..$5,000
Discounted Rates
You may NOT take a discount on already-discounted rate. To receive Daily & Monthly discounted rates, payment must be paid in full at the time of arrival. No refunds for early departure.
*Monthly (May-Sep)………..$525/mo
*Monthly (Oct-Dec)…….$750/mo
*4-Month Fall Special (Sept-Dec)…….$899/ 4 mos
*3-Month Fall Special (any 3 consecutive Jan-Apr)…….$2,500/ 3 mos
*Pay for 3 months at full price, and get your 4th month stay free (Jan-Apr)
***** Electricity is metered and billed monthly *****
$60/MONTH FOR WATER, SEWER AND TRASH
Payable by 1 payment or quarterly
For advanced bookings: Reservations of one month or longer require a $500 security deposit. Our resort cancellation policy is a $100 fee, which requires a 30-day notice. We charge $100 for any cancelations that are within 30 days of the advanced booking date. This deposit will be forfeited. Cancelling a reservation before the season begins makes it very difficult and sometimes impossible to fill the site especially if other guests have reserved days before and after the anticipated reservation. We hope you understand the difficulty we have in re-filling a reservation. ALL RATES AND POLICIES ARE SUBJECT TO CHANGE WITHOUT NOTICE