The Best Month is Yet to Come!
The best month is yet to come! The month of March is filled with lots of exciting entertainment and activities. We find the old saying, "Time flies when you are having fun" very fitting in every sense, and we certainly hope you have the same sentiment. Here at Westwind RV and Golf Resort, we strive to make every day you spend with us the most carefree and enjoyable experience!
CLICK HERE TO SEE OUR LIST OF DAILY ACTIVITIES!
Special Entertainment Shows in March
"You've Got a Friend" – March 5th
"The Piano Man, The Magic of Manilow" – March 12th
Friday Night Dances in March:
Old Time Rock and Roll Band – March 4th
The Dependable Band – March 11th
The White Horse Band – March 18th (St. Patrick's Dance)
The Dakota Players – March 25th
Besides dances and Special Entertainment shows, we offer KARAOKE with Janie every Wednesday. On any Saturday, there is always a BBQ & POOL PARTY going on, with either Ray-Ray or Rex providing the music. You can also look at some of the other activities we have to offer our Winter visitors: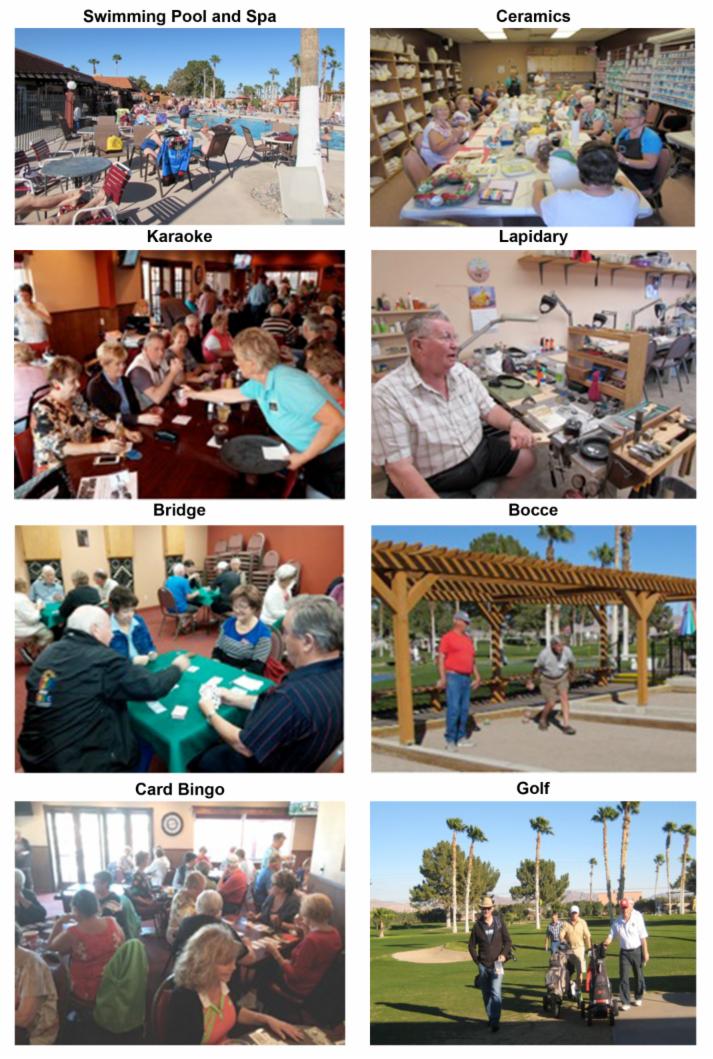 Alongside our regular activities, we offer classes ranging from guitar lessons to Bible study. If you are into fitness, we have exercise programs on land and in water. Should your talents thrive in the arts and crafts, you should check out our special ceramics and lapidary facilities,  as they are second to none. Please explore our weekly Activity Schedule for the leisure time entertainment that suits you!
Happy Hour is from 4-6pm every day! Along with breakfast, lunch, and dinner being served at the Cactus Cafe.
We put our hearts and souls into making Westwind RV and Golf Resort the place where you know you will have the best time of your life. Whether you stay for a day, a month, or more, we hope that it is more than you expect it to be, and enjoy taking full advantage of all the activities and facilities we have to offer. We are here to serve you, so please call our office at 928-342-4533, or toll free at 866-440-2992 if you have any questions. We have specials all the time, and we love to see new faces and make new friends!
Westwind RV & Golf Resort is also offering three brand new PARK MODELS from last season. Packages are inclusive with one year free site rent and golf for two, full set-up, including utilities, HVAC, skirting and steps. Come and see for yourself the dynamics of these beautiful park models, and ask for the new reduced price (different models, options, and enhancements will result in a different basic price). Contact the office for more information!