It's A Beautiful Day At Westwind Resort
Here are the latest updates from your favorite resort in Yuma: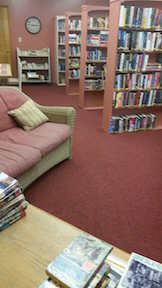 The Westwind library has a complete makeover. We have installed new carpet, it's freshly painted and it looks terrific. Both the south and north hallways leading to the ballroom have been updated with new tile floors, paint and ceiling.
To help keep our golf course in shape and beautiful, we are proud to welcome aboard Miguel Cibrian, a seasoned course superintendent from Corona, California where he maintained a 200-acre golf course for over 20 years. Miguel hit the ground running and has already begun the upgrades, making improvements to the greens, tee boxes and more, helping to make our course one of the leading golf courses in the area. You will feel the excitement and see the improvements as you step on Westwind's beautiful updated course this coming season.  Watch for pictures of the improvements coming in November's newsletter!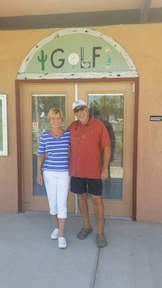 We would like to thank Bob & Jimmie Bergeron for all their years of service and dedication. They will be missed by all. Henry & Terry Felszer will be taking their place and are very excited working with all our guests. You all know Henry and Terry from the Cheers Lounge where they worked for several years serving you all those great drinks and good food.
We look forward to seeing all again.
Jim & Sylvia Bergren,
Property Managers
Westwind RV & Golf Resort
866.440.2992