Happy 2016 at Westwind RV & Golf Resort!
It is a brand new year, and there is no place better to be than Westwind RV & Golf Resort!
The holidays may be past, but the new year is just getting started here at Westwind.
And this year we are bringing you more of everything – more fun, more entertainment, more social events, and more good times than ever before! Our January list of activities and events is covered in this month's newsletter.
DOWNLOAD THE JANUARY NEWSLETTER HERE
We are a complete resort with everything you could want from a winter home – games, activities, exciting shows and great friends to share it all with. And speaking of shows, don't miss our four big 'tribute' shows this month: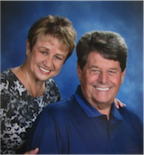 Check out what's new on our Facebook page
Email us directly at resort@westwindenterprises.com
2016 Entertainment Calendar